What Our Tenants Are Saying
Testimonials
"The Lofts at Mayo Park has been a fabulous place to stay for our month in Rochester for treatment at the Mayo Clinic. It is located right on the Zumbro River—with a beautiful five-minute walk along the river to the Skyway…We stayed in a brand new furnished two-bedroom apartment which was truly luxurious! [We] would definitely recommend Lofts at Mayo Park as a short-term rental."

"The Lofts are really well-designed with big windows for a lot of light, a great community space, and an easy step onto bike paths. Maintenance is really responsive and professional. It's a great place to live."

"Your lovely and comfortable Loft has become a place of refuge during our uprooted phase! [N]ot being a city person I'm thankful to have the River Zumbro and the trees on the opposite bank to satisfy my wandering soul!! … I have been mesmerized by the beautiful light across the River reflecting off the Civic Center buildings…"

"The Lofts at Mayo Park are absolutely breathtaking. Its close proximity to downtown Rochester and Mayo Clinic as well as the beautiful views make this property incredibly unique!"

"Thank you much! We have found our stay at the Lofts to be comfortable and a comfort."

"We stayed one month and a half while seeking medical treatment at Mayo Clinic. It was a wonderful experience staying at The Lofts! The staff was always very responsive to our needs!"

"The Lofts at Mayo Park is beautiful, clean and everyone went above and beyond to make my stay here excellent!"

"We couldn't have imagined a more convenient and well-appointed place. [My daughter] and I even played duets on your family piano and played Mahjongg in your gathering space while enjoying the fireplace!"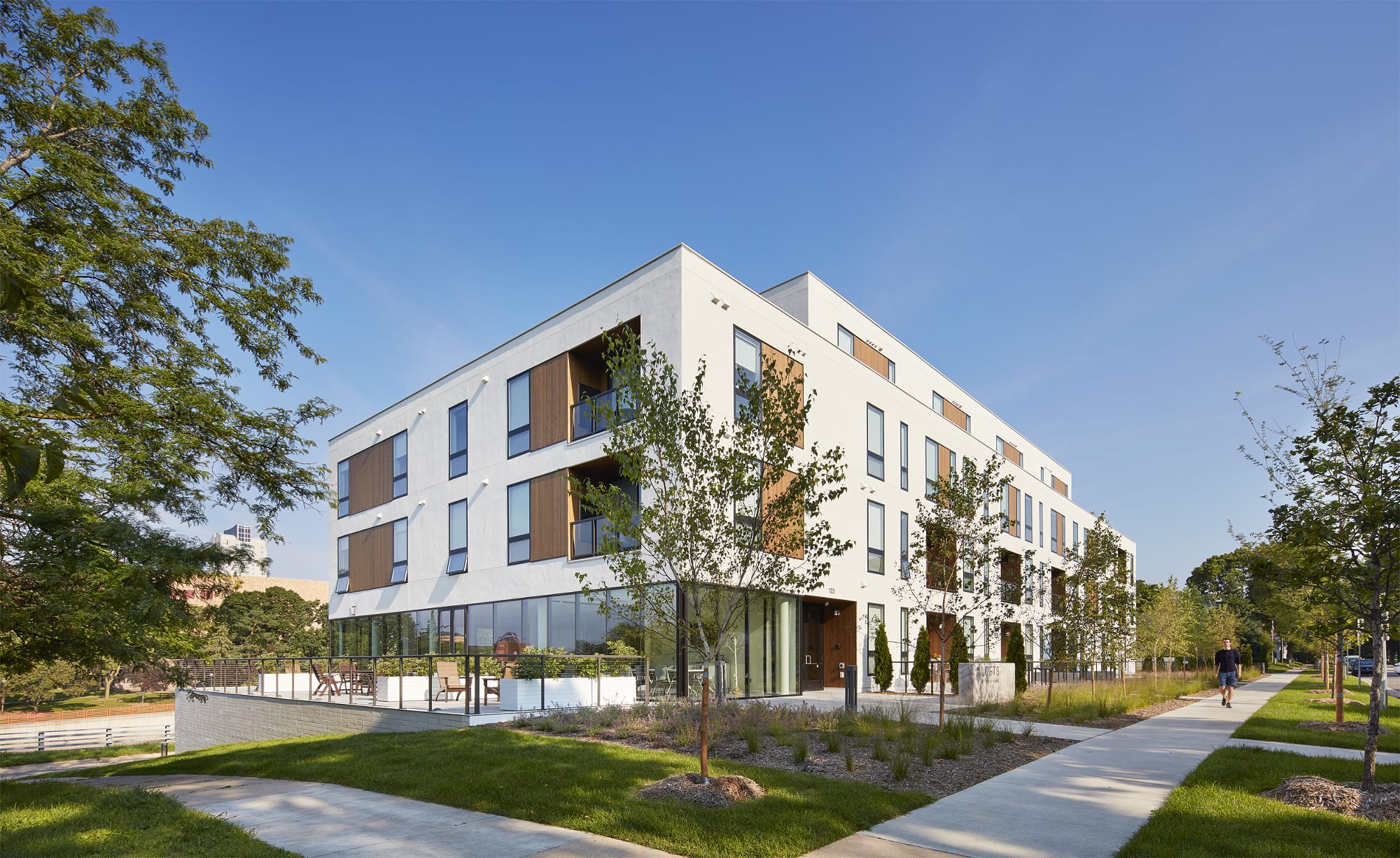 More Testimonials
Unit 104- 3rd stay-Short term
"I just wanted to thank you so much for all you've done for A and I. You are excellent at your job! We will be seeing you again in December!" – A. & B.
Unit 311- 2nd Stay/Short term
"Thanks for all of your help! You made a very difficult time so much easier!" – J. & M.
Unit 304- 2nd Stay/ Short term
"As Always, we revel in being here, especially with this fabulous river view! We sincerely appreciate the hospitality you have always extended to us. We feel special and for that we thank you! We are planning on returning next year May/June 2022. Of course you have spoiled us with the river view, so we would like to reserve the same unit for next year!" – J. & L.
Unit 102- 1st stay/ Short term
"Thank you SO much for making our stay so comfortable, safe, well equipped, and enjoyable (under the circumstances). When we chose The Lofts at Mayo park we didn't know we'd picked not only the best place in town, but that we'd get the best manager ever! We want to thank you so so much for everything!" – J. & D.
Unit 301- 1st Stay/ Short term Student
"Thank you so much for everything, the apartment was perfect!" – M.L.
Long term
"I appreciate you so much for taking time to make sure things are handled for my apartment, while I am away! I can travel well knowing I don't have to worry!" – BB.
Long term
"You Rock! Thank you for all you do for us!!" – B. & E.
Unit 106- Short Term to Long Term
"We came to The Lofts at Mayo Park for a short Stay for medical treatments. After being here for 3 months, we absolutely fell in love with the building and staff. We are now Long term tenants and just love being here! Thank you for all you do!" – B & L
Unit 102- Short Stay
"We are all checked out! Thanks so much for everything. It was a wonderful place to stay!" – A & P
Long term
"We just signed our second renewal. THANK YOU for all you do to make the Lofts at Mayo Park a wonderful home! All the Best!" – C & M
Unit 310- 1st Stay – Corporate Stay /Short term
"Thank you for the very nice apartment!" – T.A.